---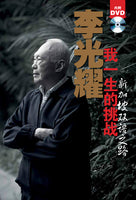 This book is essential reading for anyone who wants to formulate language policies. In telling Singapore's bilingualism story, it breaks new ground with never before published revelations about education matters in Singapore.
It is also a comprehensive resource for all who are interested in the primeval interplay between language and politics in Singapore. In My Lifelong Challenge, we learn of the many policy adjustments and the challenges Lee Kuan Yew encountered – from Chinese language chauvinists who wanted Chinese to be the preeminent language in Singapore, from Malay and Tamil community groups fearing that Chinese was being given too much emphasis, from parents of all races wanting an easier time for their school-going children, from his own Cabinet colleagues questioning his assumptions about language.
We learn of the pain of teachers forced to switch from teaching in Chinese to teaching in English almost overnight, and of students who were caught in the transition from a Chinese medium of instruction to an English one.
Author: 
Lee Kuan Yew

ISBN: 
978-981-4342-049

Extent: 
364pp text + 32pp color inserts

Binding: 
Hardcover

Language:
Chinese

Size:
227mm x 152mm

Weight: 
80.00 grams